Well, it was more amazing weather today for the Brooks Brighton 10k. It is November and it was still 14C and sunny ! At home it is still foggy and 8C. Luckily it wasn't too windy and it was really only the last 3.5 km that we were running in to the wind.
There were a total of 2700 runners that started the race, and a few of them were other runners from Steyning AC...
I haven't done much running this week since last weekends HM... A mix of recovery and "taper" all in one week :)
Last year I ran this race in 60:15, in May I ran the Bupa London 10k in 55:40 and today I finished in 52:25.
I think a big part of this improvement has been down to me joining Steyning AC and running with them regularly, I know I would never push myself as hard on my own as I do at their coaching sessions, so thank you Steyning AC :)
Anyway, these are a couple of photos before the start...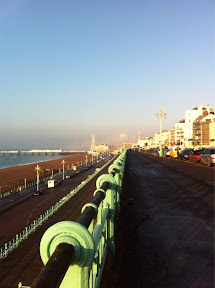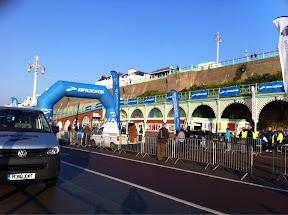 Posted using BlogPress from my iPad